Pushkin and Goncharova are the same identity as day and night, yin and yang, black and white. Today, with the discovery of new archival materials, there is an opportunity for a deeper study of their relationships.
Being a bright beauty of the St. Petersburg balls, who was Natalia Goncharova really? A spoilt dummy who dreamed only of social pleasures, or was her personality much deeper? Is it possible that such a connoisseur of human souls as Pushkin could tie himself to marriage with only one shell, even if it is of perfect proportions?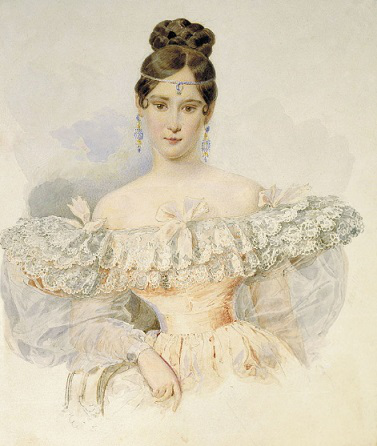 As the fifth child in a poor but noble family of Goncharovs, Natasha grew up 'a modest and reasonable girl'. From childhood, she possessed that exquisite beauty and refined manners, which later made her a universal favorite and the envy of St. Petersburg high society.
Her natural reserve and coldness gave rise to many to consider Goncharova a calculating hunter for a dowry and thrills. Natalie's family can not be called well-off, for her first balls at the age of 16, she and her sisters went out in torn shoes. The external brilliance was maintained thanks to her aunt, her mother's sister Catherine Zagryazhskaya, who was a lady-in-waiting at the imperial court.
Goncharova was the ideal that such a lovelace and connoisseur of women's hearts as Pushkin could only dream of. This woman, 'whose appearance allowed her to have no more virtues', took possession of the poet like Napoleon Jena. However, the poet saw in it only 'the purest beauty of the purest sample', sent down to him by the Creator. It is she who completes the long don juan list of victories on the love front, which was led by Alexander Sergeevich himself.
The first beauty of St. Petersburg is credited with romances with many notable persons of the capital, including even the sovereign Emperor Nicholas I.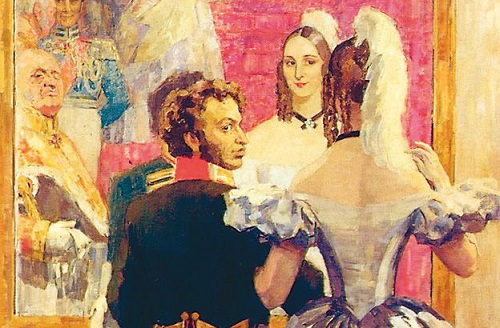 Life has put everything in its place. After the tragic death of her husband, Natalia Pushkina did not rush to look for a more profitable match (it is no secret that the Pushkin family barely made ends meet). She retired from society, devoting herself to raising four children.
The future fate of Natalia Goncharova was not at all the same as the fate of a fortune hunter could have been. For a long time, she lived in seclusion, away from social 'hangouts'. However, the need forced her to go out again to take care of the future of the grown-up children.
In 1843, 7 years after the tragedy that took place on the Black River, Goncharova reappears at the court. Years and hardships could not destroy her natural beauty, so Natalie had no shortage of admirers, among whom there were many wealthy and noble cavaliers. However, there were no ardent suitors willing to accept her children.
Only a year later, she met the modest Major General Peter Lansky, with whom she was destined to spend the last two decades of her life.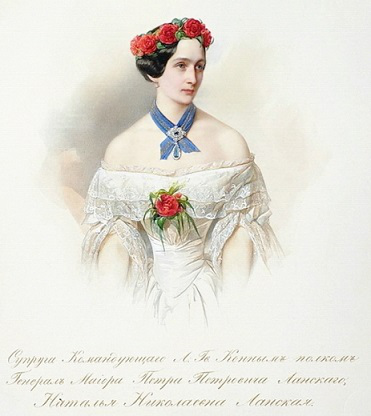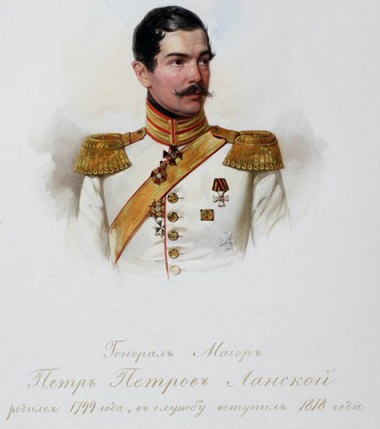 According to Goncharova herself, she and her husband were connected not by passion, but by mutual respect. Together they raised seven children (three of whom are joint), and also took on the upbringing of three orphaned nephews of Lansky. She was very attached to the children, calling her home a 'little boarding house'.
It was the common interests that served as the key to a long and strong relationship in the Lansky family, which could only be interrupted by the death of Natalia Nikolaevna.
In the last years of her life, she thought a lot, worrying about what kind of trace she would leave behind. She made sure that the copyright to Pushkin's works was left to his heirs, and the corresponding decree of the emperor was issued.
Among her hobbies is drawing. One of Goncharova's amateur paintings was recently put up for auction by Sotheby's auction house. On it, in a naive, half-childish manner, she depicts one of the biblical subjects ‒ the lives of the Great Martyrs Florus and Laurus. In the plot and manner of writing, you can recognize the style of Orthodox icon painting.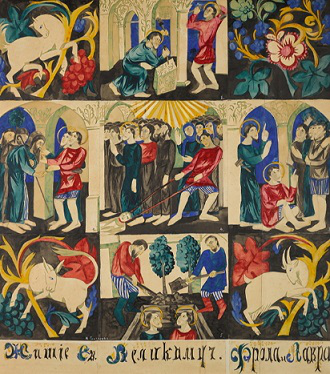 As for the relationship between Natalia Goncharova and Alexander Pushkin ‒ their true appearance has gone into oblivion along with the lost letters of the poet to his beloved. However, there is no doubt that the poet's passion was genuine, and the love was mutual. After all, this is confirmed by the four 'heavenly angels' sent down to the Pushkin couple in such a short but happy marriage.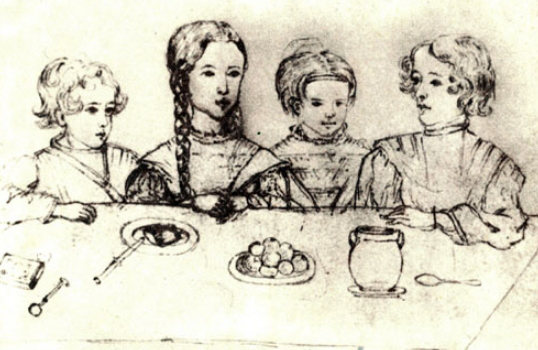 Create your own collection of impressions of memorable events by saving it in
personal account
HOBBYKEEPER ONLINE. The collection will tell you about outstanding personalities and historical dramas, about the sights of different countries, about art and architecture
pictures
,
coins
,
brands
,
postcards
,
banknotes
. Adapted version
programs
Hobby Keeper allows you to get private access to your own online archive at any time and from any mobile device.
Join us, and the inaccessible will become available, and the impossible ‒ possible together with Hobby Keeper!