Ernesto Che Guevara the role of a banker
On 14 June 1928 in Rosario (Argentina), born Ernesto Che Guevara – revolutionary and statesman, Argentinian by birth, whose name is usually associated with crucial events in the history of other Latin American countries – Cuba.
By his own admission, Che Guevara first became interested in Cuba at 11 years of age: so keen on playing chess the boy reacted to the arrival in the city of Buenos Aires, former world chess champion, Cuban Jose Raul Capablanca.
The beginning of the Cuban period of the life of Che Guevara can be dated July 12, 1955 – on this day the doctor of the city hospital of Mexico, the Argentinian Ernesto Guevara met with the leader of the Cuban revolutionary movement in exile, Fidel Castro.
Then it all came thick and fast: November 25, 1956 – sail on 'Granma' in Cuba, the guerrilla war in the detachment of the 82 rebels and the regime of the dictator Batista for 2 years, and the triumphal entry into Havana on 2 January 1959 3 rebel columns, one of which was commanded by a physician by training and a revolutionary by vocation Ernesto Guevara.
A new activity is reflected in the new signature – after the victory of the Cuban revolution, signed 'Dr. Guevara' was replaced by 'major Ernesto Che Guevara' or simply - 'Che': an asthmatic since childhood, Ernesto life smoked and coughed, and clung to him. the nickname parallelweg person.
28 Nov 1959, Che Guevara was appointed Director of the national Bank of Cuba.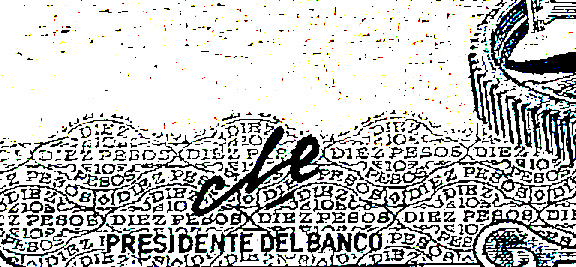 The history of this destination looks like a joke: supposedly at one of the meetings of the government of Fidel Castro asked if any among present economists. Ernesto, being an ardent Communist by conviction and heard what you wanted to hear, raised his hand, believing that Fidel took the Communists. 'Well, you'll be head of the Central Bank', - he immediately decided Fidel.
The medical profession of the head of the Central Bank – is not a sentence to the economy: in the XVIII century, the personal physician of the French king, Francois Quesnay went down in history not prescribed medical recipes, written in his book 'the Economic table'.
Problem was that meant the future head of the Central Bank, raising his hand – he was a supporter of a rigid allocation of resources and the enemy of the market methods of state regulation of all spheres of the economy, including the circulation of money. Perhaps that is why he worked for a banker long – until February of 1961: after all, direct banks handier economists.
Ernesto Guevara de La Serna was the full name given to him at birth. Bright life left him in world history with a short Th: slogans, in books and on the banknotes of the Banco Nacional de Cuba, in particular – on the banknote 10 pesos, Serie de 1960, S342485A.
10 песо с подписью команданте Че
Country :
Республика Куба