Dollars, which is still green
'Financial newspaper' for July 13, 2020 published an article entitled 'the US Dollar turned 230 years.' Based on the title of the article, this is the year Americans should toast in honor of the 230th anniversary of the national currency. Viewing the American section of my collection, I realized that suggested in the article, the date of birth of the dollar – 1790 - obviously needs to be clarified. Namely:
July 4, 1776 representatives of the 13 American States gathered in Philadelphia and signed the Declaration of Independence: a legal independence from the English crown, for which they had to war, and the independence of the economic and financial, which let a walk in the country of the British pound as legal tender (legal tender).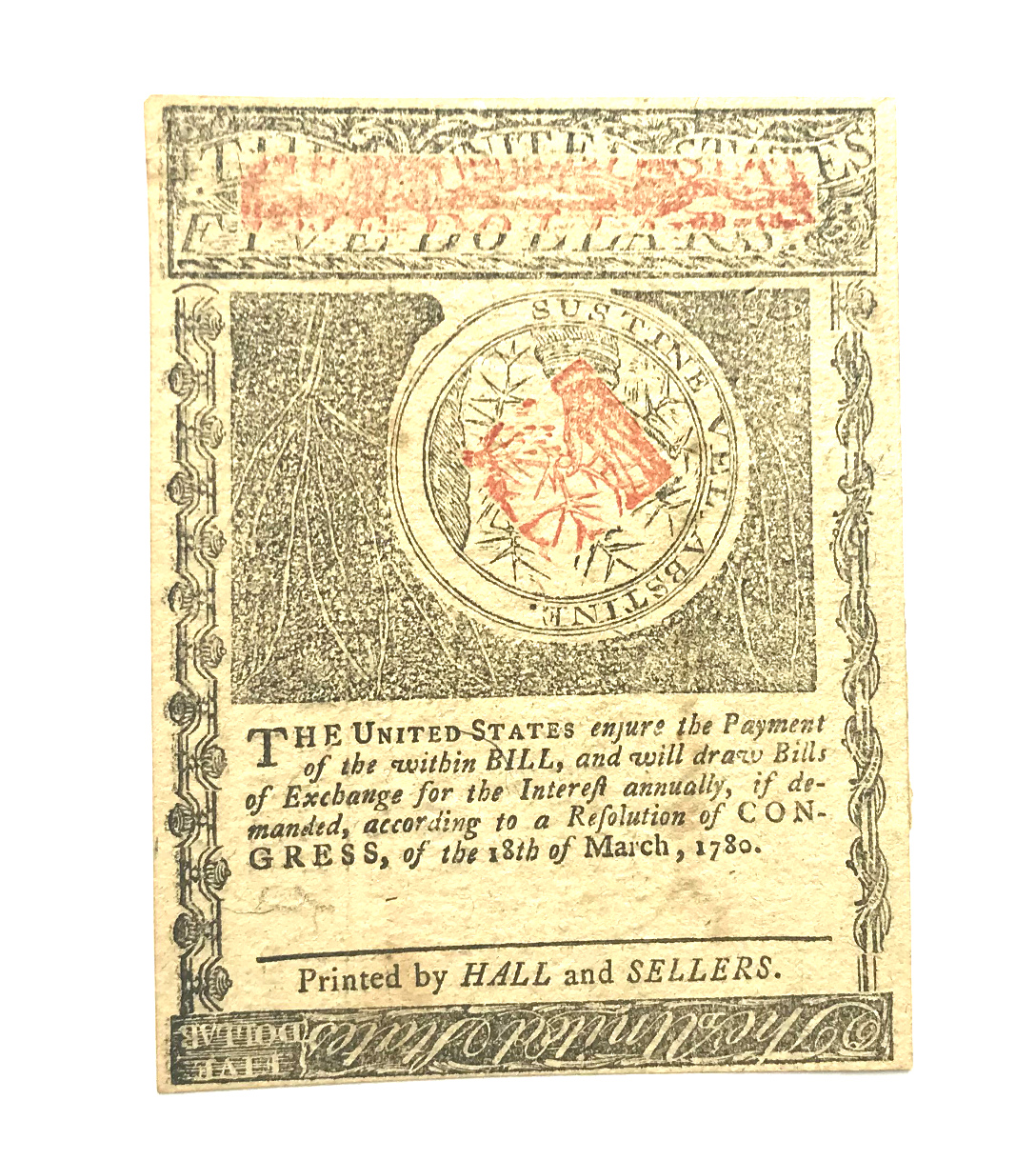 Congressmen, yet not really having the state structure of the United States, with the signing of the Declaration of Independence was actually given the go-ahead to each of the rebellious States to forget the instructions of the Bank of England and put into circulation banknotes denominated in the so-called. 'Spanish milled Dollars', which in the Caribbean are often called 'piastres' - remember the pirates?
Only later, after independence, the Americans approached the issue more thoroughly and adopted "The Coinage Act of 1792", marking the Spanish silver dollar as the standard coinage for the needs of monetary circulation of the United States – 24 grams of silver in pure form and 26 grams of given alloys.
And in 1776 the war for independence had yet, it is expensive. Did not have the right to levy taxes, Congress allowed the rebel States to issue dollar denominated obligations, which quickly drove out of circulation all that was propped up solely by the authority of the Bank of England.
And very soon the Americans were able to pick up paper dollars of American origin - cardboard rectangles brown colour with a watermark of size 6.9 x 9.5 cm, printed by the company of HALL and SELLERS of Philadelphia.
The continental money during the war, of course, quickly depreciated, but it gets the job they carried out by financing a very costly exercise – obtaining the country's independence.
As expressed by the sum of 5 dollars the obligation of the "STATE of RHODE-ISLAND and PROVIDENCE PLANTATIONS", No. 1305, which was to be repaid on 31 December 1780, was not repaid and was using 240 years in my collection.
Доллар коричневый
Country :
Соединенные Штаты Америки