There is probably no child, or adult, who does not listen to the wonderful fairy tales of Hans Christian Andersen. All of us in our childhood watched with bated breath the adventures of the persistent Tin Soldier, pitied baby Thumbelina, admired the courage of the little Mermaid in love with the Prince. And it seemed that these fairy tales were written by a kind wizard who knows everything and lives in a fantastic world.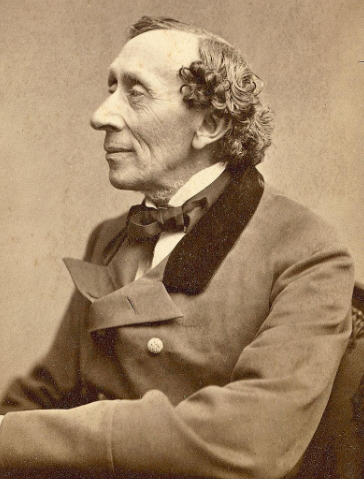 But in fact, magic stories were born from the pen of a lonely person, sick, withdrawn, shackled in the shell of their own uncertainty and timidity. As beautiful as his fairy tales were, so ordinary and prosaic was the life of Hans Christian Andersen, an eccentric and dreamer who barely existed in the real world.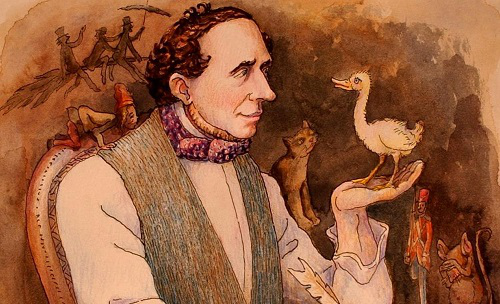 Born into the family of a shoemaker and a laundress, young Hans was used to the poverty and dullness of his existence from childhood. But, since the creative nature constantly struggled with everyday life, the boy was able to see the extraordinary in the most trivial things.
'There are no fairy tales better than those created by life itself' - this was the writer's motto. A spool of thread, rusty scissors, a paper lantern could lead to the appearance of a new magical story, and from the old half-forgotten legends told at bedtime by the mother, wonderful fairy tales were later created - 'the Twelve swans', 'Flint', 'Nightingale'.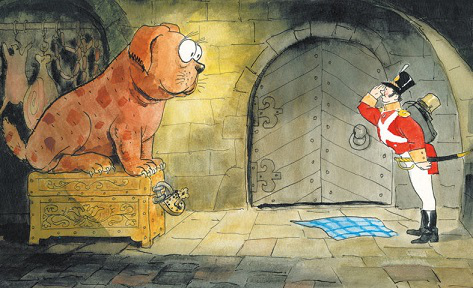 Soaring in his own worlds, young Hans had a hard time in his native Danish town of Odense. Combining his studies at a school for the poor with work as an apprentice at a tailor, the boy constantly faced the ridicule of his peers, the reason for which was his very specific appearance and unwillingness to listen to their greasy jokes and vulgarities.
The experiences of the future king of fairy tales later served as the basis for the 'Ugly duckling' - a story with a happy ending, in which a despised chick grows into a beautiful bird. That's just the reality, Andersen was not able to overcome adolescent inhibitions and awkwardness.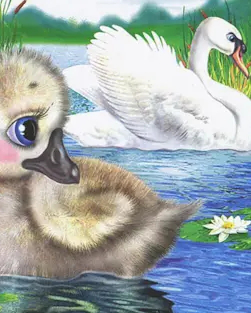 At the age of fourteen, Hans Christian comes to conquer Copenhagen, but fate has prepared him for new challenges. Thanks to his soprano, the young man found himself in the boys ' choir, but soon his voice-alas!- I started to break down, and the unlucky guy was fired.
Attempts to get a job as a dancer in the ballet also failed miserably: a lanky, ungainly dancer, Hans turned out to be a bad one. It is not known how long the ordeal of the hapless provincial would have continued in the capital, if fate had not finally taken pity on him and brought him together with the Director of the Royal Danish theater, Jonas Collin. The latter managed to convince king Frederick himself of Andersen's writing talent, and he agreed to pay for the young man's studies in the best schools in Denmark.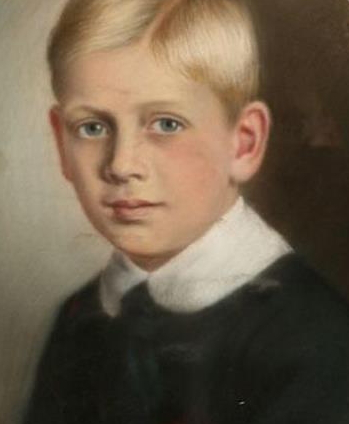 Paradoxically, the great children's storyteller did not particularly like children, he was afraid of them. As, however, and women, because of what and remained lonely. It was easier for a writer to Express his feelings on paper than to communicate them to the object of his sighs.
Jenny Lind, a young, beautiful girl, became the owner of his dreams. However, the practical girl preferred the timid romance of a wealthy lawyer, thereby breaking Andersen's heart and finally turning him away from the female sex. Lind also became the prototype of the Snow Queen from his eponymous fairy tale-beautiful and cold.
It was said that Hans was a latent homosexual, but there was no clear evidence of this. Andersen also suffered from dyslexia - he often confused words, swapped letters, although his fairy tales did not become any less wonderful.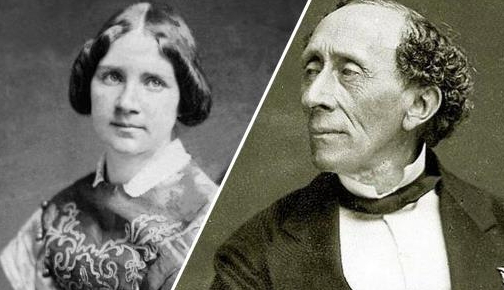 Various phobias accompanied the suspicious writer all his life: he did not want to have his own home, was afraid of poisoning, strangling with a tie, was especially afraid of furniture and falling out of bed, and partly his fears came true. At an advanced age, Hans Christian fell out of bed, receiving many injuries, which he healed for two years, until his death.
The theme of fatalism and the inevitability of being slips through in many of his works. Despite the external simplicity and ease of narration, each fairy tale in Andersen carries a depth and secret philosophical subtext. Therefore, the writer himself often repeated that he writes his stories not only for children, but also for adults.
Andersen's fairy tales do not always end happily - a Tin Soldier and a paper Ballerina are burned in a fire, A girl with matches freezes in the winter cold, the little Mermaid turns into sea foam... This sadness permeates the whole life of a talented storyteller who brings warmth and light to other people, but remains misunderstood and alienated.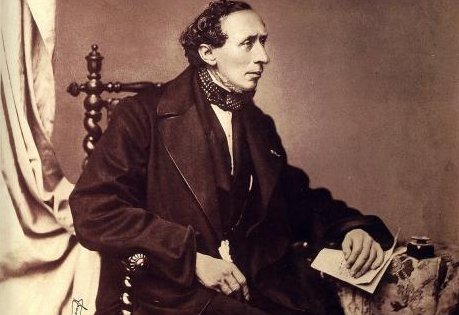 In 2010, Fiji released a gift set consisting of four silver coins with a face value of one dollar each, dedicated to the tales of the brilliant Dane. It is in a capsule, has a certificate of authenticity and includes the coins 'Nightingale', 'Girl with matches', 'Thumbelina', 'Persistent tin soldier'.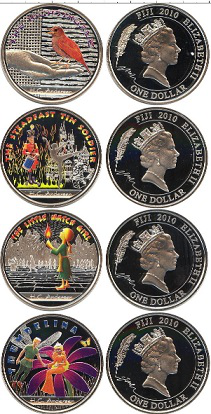 In 1935, a commemorative stamp with a portrait of the great storyteller was issued in the writer's homeland. To mark the 200th anniversary of Andersen's birth, commemorative postage stamps were issued by Kazakhstan and the Republic of Belarus.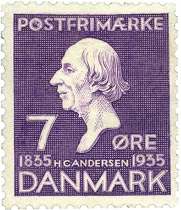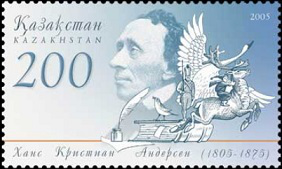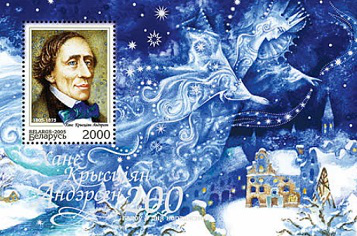 If you are passionate about collecting and want to see these and many other products in your collection, the program
HOBBYKEEPER ONLINE
will allow you to do this easily. Create
personal account
and add to your archive collectible copies that You only dreamed of.