Notgeld – the German word (notgeld – money in case of an emergency), in essence – surrogate money, which a lot of issued not only in Germany, as emergencies in different countries have occurred repeatedly.
MA-Shops, the largest Association of specialized online stores in Western Europe for the sale of banknotes and coins, combines in the "notgeld" category almost all emergency banknotes of all times and peoples, including banknotes from the period of the French revolution of the XVIII century.
Let's be more pedantic – after all, the term "notgeld" is more often used in relation to local banknotes of Germany and Austria since the First world war and until the stabilization of monetary circulation in these countries approximately in 1924.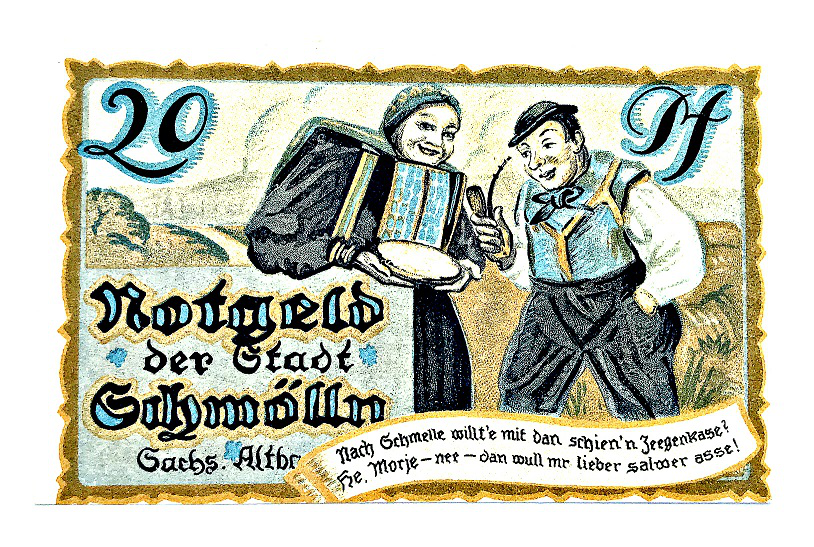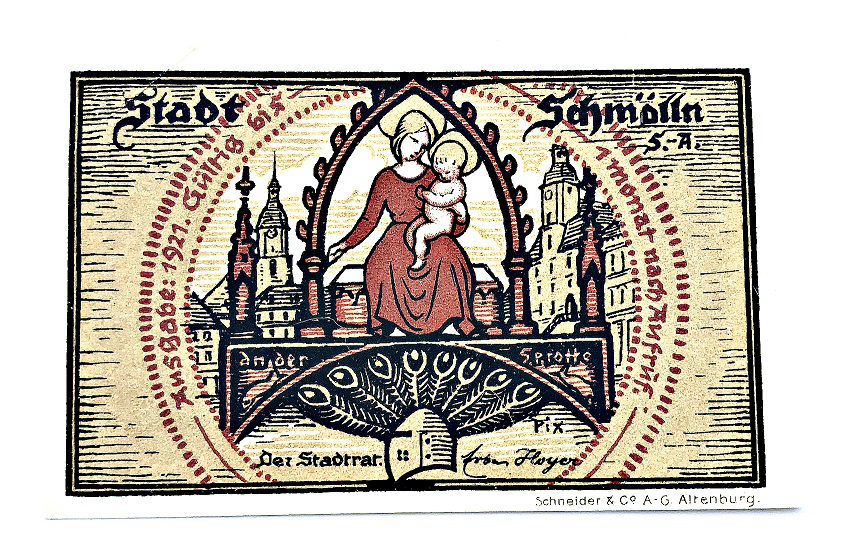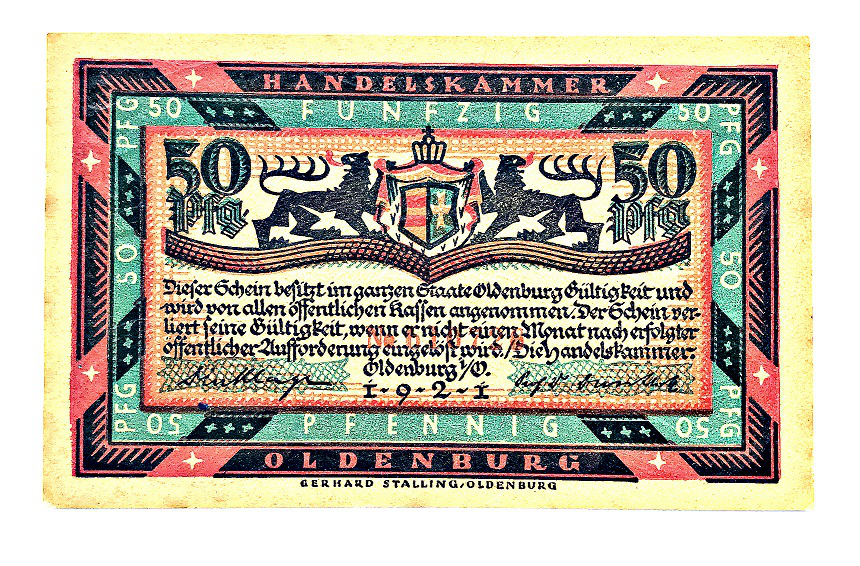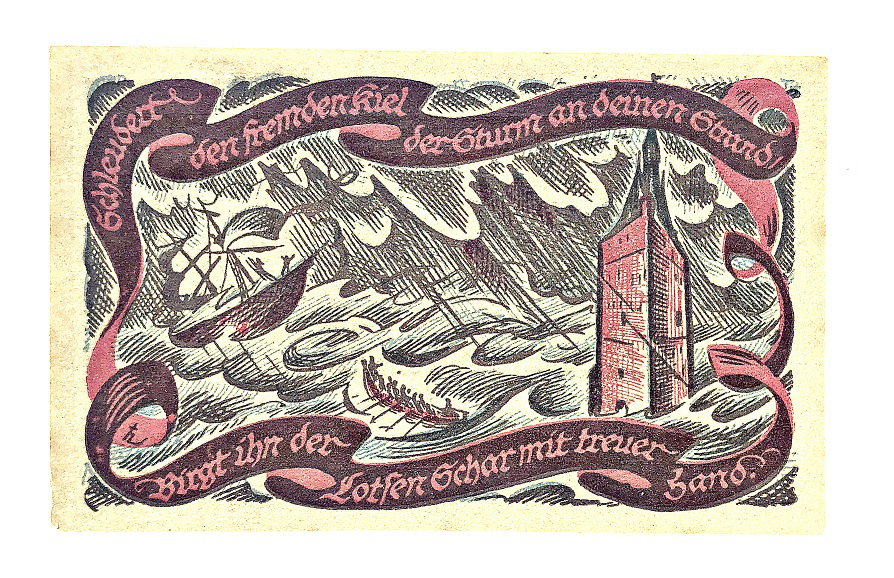 Notgeld's birthday is considered to be July 31, 1914, when the Bremen brewery Burgliches Brauhaus Gmbh began to give its visitors change printed for this purpose cards with denominations of 1, 2 and 2.5 marks – metal REICHSMARK prudent citizens did not hurry to spend in anticipation of the consequences of the murder of Archduke Franz Ferdinand on June 28, 1914.
I remember the words with which the brave soldier Schweik was met at the police headquarters after his unlucky visit to the beer hall 'At the bowl': 'this Ferdinand will cost you dearly !'
Ferdinand cost everyone dearly: with the beginning of the First world war, silver coins, and soon copper and Nickel coins disappeared from circulation not only in Bremen, but throughout Germany.
But notgeld began to multiply at the speed of a Drosophila fly: by 1916, Germany's own money was issued by more than 3,600 issuers-multiply this number by the number of different denominations of each issue (3-6) and get the total number of varieties of local money within one state.
Who just did not produce notgeld – city municipalities and chambers of Commerce, private firms and charitable organizations, shops and restaurants, canteens and the already mentioned pubs.
At first, notgelds were rather primitive in appearance – the name of the Issuer and the denomination, often without even a drawing. But gradually issuers got into the taste and began to print quite funny money.

In Thuringia, the city Council of the town of Schmolln printed notgeld in 20 pfennigs with the image of 2 slightly drunk local residents.
In the city of Oldenburg, the chamber of Commerce (Handelskammer) on the 50 Pfennig notgeld posted a drawing that was clearly written by a child's hand.
We printed a lot for the future: enough not only to give change to customers and visitors, but also for collectors left – both for contemporaries who quickly got hooked on these uncomplicated pictures, and for collectors of the future in 100 years.
Нотгельды
Issuer :
Городской Cовет г. Шмёльн
Issuer :
Торговая палата г. Ольденбург