Kings are not born, they become ...
...thanks to a General hallucination. These words of Bernard Shaw aptly characterize the life and work of Michael Jackson, crowned king of the world pop pop scene. He has 15 prestigious Grammy awards, 25 times he is listed in the Guinness Book of records, and the number of singles and albums sold by Jackson exceeded the fantastic figure of 1 billion.
on August 29, 2020, the singer would have turned 62 years old, but he died at the age of 50 under unclear circumstances. How do you become kings, and was Michael Jackson really the king of the world stage? This can be judged by certain facts from his biography.
Hard childhood, wooden toys
Michael, the eighth child in a family of ten. The singer's childhood was far from cloudless due to the complex nature of his father. Joseph Jackson was a music Manager and saw his many children as celebrities. To do this, he resorted to various 'educational' methods, including beatings, intimidation and moral humiliation.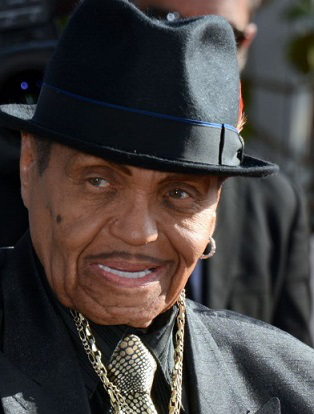 Michael Jackson recalled how his father sneaked into his room through the window at night. He was wearing a frightening mask, and he was roaring and screaming horribly. In this way, Jackson Sr. wanted to teach children to close the window at night... As a result, the singer constantly suffered from nightmares. However, working discipline was instilled in the children in the family, otherwise the world would not have known about the musical talents of the Jackson family.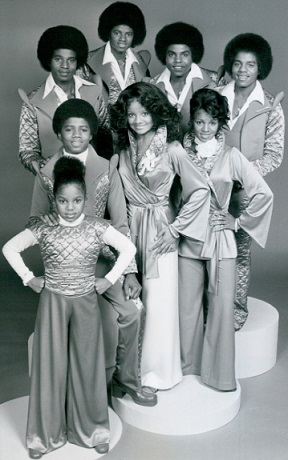 'Black or White'?
One of his most famous singles 'Black or White' Jackson dedicated himself to the issue of racial segregation, presenting his vision to the world. 'I'm not going to spend the rest of my life 'colour!''says Michael. Probably, he tried to solve this issue by changing his appearance and bringing it closer to European standards.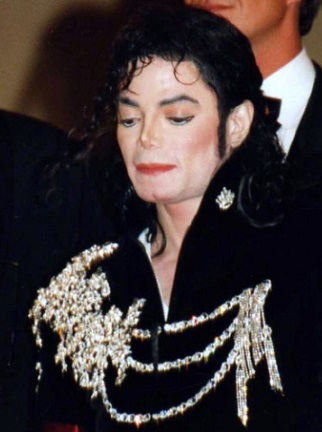 Indeed, gradually the singer's skin lightens, and his facial features change beyond recognition. Jackson claimed that the reason for this was vitiligo disease, transmitted to him on his mother's side. But the picky public thought otherwise. The king of pop has often been accused of deliberately trying to change skin color and facial features to turn into a 'white' person.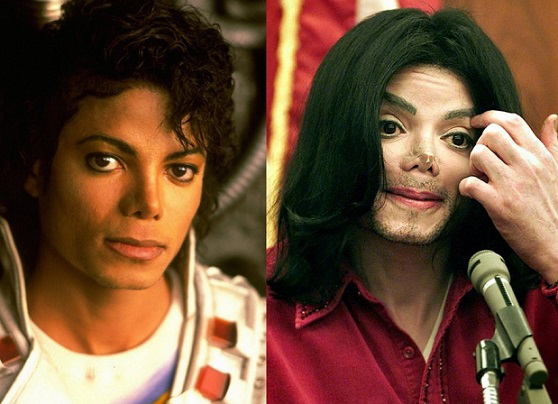 Love for children
Not that Michael Jackson liked his own children too much. But his interest in strangers was not only motivated by humane motives. Trial and allegations of sexual abuse of a minor was pursued by Jackson, beginning from 1990-x years.
There are many ways to attract attention to your person. However, it is unlikely that Jackson wanted this kind of fame. And although the guilt of the king of pop has never been proven, a negative areola in the media around his personality has formed.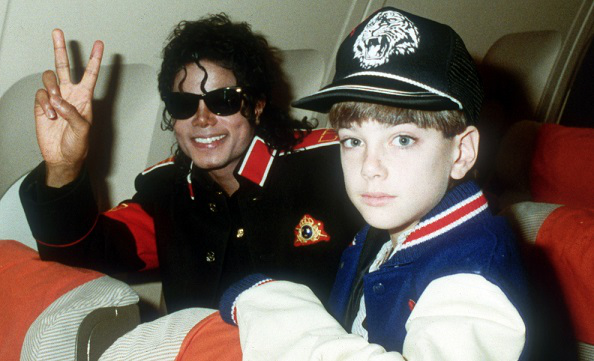 You can treat Michael Joseph Jackson differently. However, if we are talking about creativity, just listen to his hits, which make you involuntarily tap in time. Hot 'In the Closet' or shrill 'Earth Song' will not leave anyone indifferent. And it doesn't matter who performs these hits - a person with white skin or 'colored'. If the performer managed to convey their feelings - passion, joy or pain - then only a real king can do this.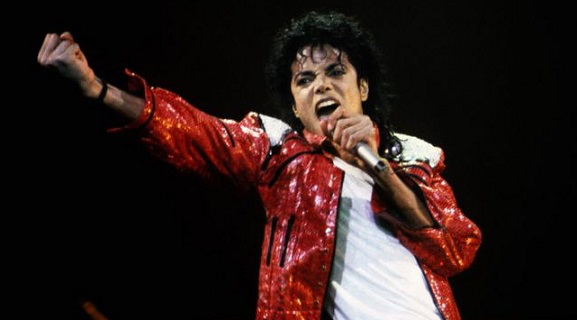 The Central Bank of Sierra Leone dedicated the issue of coins to the memory of the king of pop music, which dates back to the year of the musician's death - 2009. Moreover, copper-Nickel coins have a face value of 1 dollar, silver - 10 dollars, gold-4 and 10 dollars. The entire batch was minted at the private Pobjoy mint in London.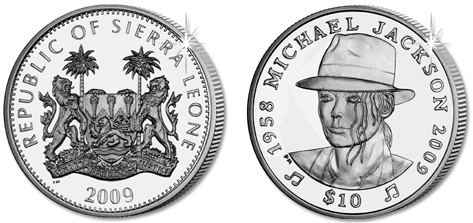 Among the numismatic copies with gold coating stands out a bright commemorative coin, which depicts a portrait of Michael Jackson. The 39-millimeter coin is made of a copper core. The reverse bears the symbolic crown of the king of pop music, with which the compatriots crowned the talented American.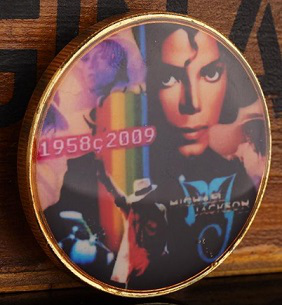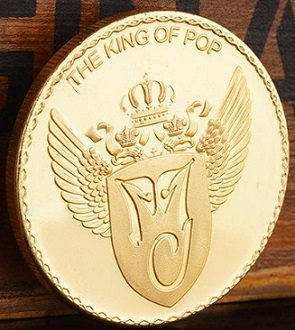 Interestingly, in philatelic production, Michael Jackson was noted during his lifetime. The first themed postage stamps were issued by the island nation of Saint Vincent and the Grenadines back in 1985. It was during this period that the king of pop music's career took off: the release of the 14-minute film 'Triller', receiving an award from President Reagan himself for supporting charitable organizations. The St. Vincent postal service has released first-day clutches, blocks, and envelopes with images of a global celebrity.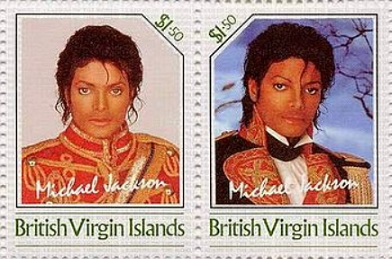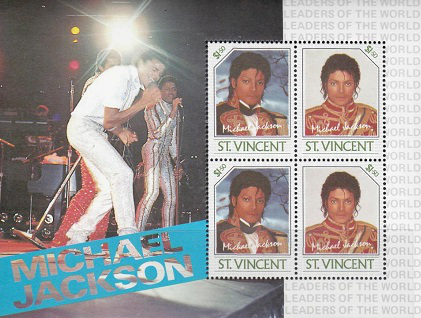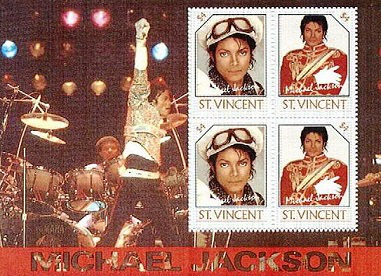 Similar postage stamps are found in Tanzania, Guinea-Bissau, the Central African Republic, Sao Tome and Principe, and the Republic of Abkhazia.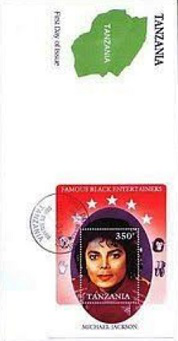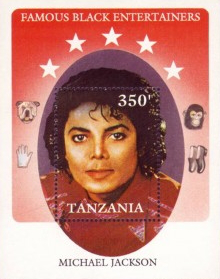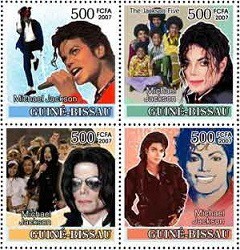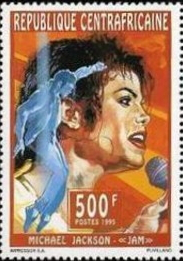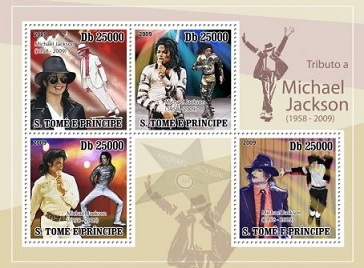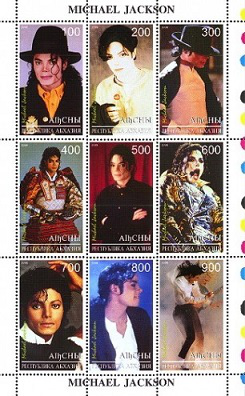 Hobby Keeper-take your collection with you!