'Who would know my loneliness?'- exclaims Faina Georgievna in her book 'Diaries on scraps'. The reason for this is her divine gift to feel life subtly and see through people. The most talented actress, a wonderful soul of a man-Ranevskaya was not destined to find simple female happiness, because fate had prepared her for Greatness.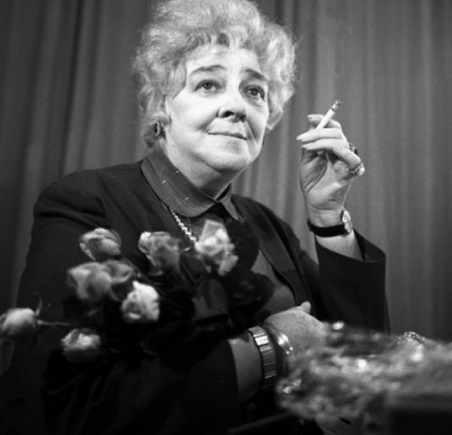 Born in the family of a 'poor oil producer', as Ranevskaya said of herself, the girl did not need anything as a child. Her father-a wealthy merchant - manufacturer, a large manufacturer-gave his daughter a typical upbringing for wealthy families. She studied at the prestigious Mariinsky gymnasium, studied singing, music, and languages.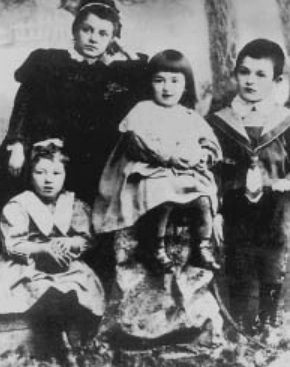 At the age of 19, Ranevskaya left her native Taganrog to conquer Moscow, where communication with Vladimir Mayakovsky, Marina Tsvetaeva, Osip Mandelstam and, of course, Anna Akhmatova had a great influence on her development as a person. Faina's theatrical love was the intelligent Vasily Kachalov, one of the leading actors of the Moscow Art theater.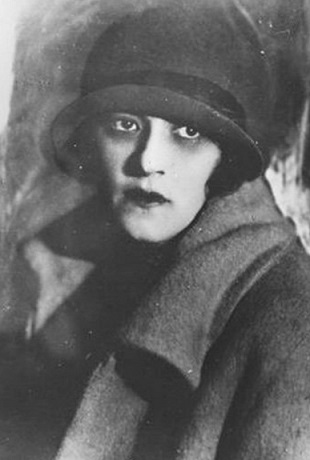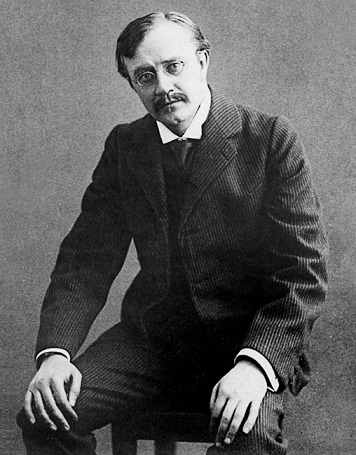 Her talent was admired by the powerful. Us President Theodore Roosevelt after watching the film 'Dream' called Faina Ranevskaya 'a brilliant tragic actress'. She was applauded by Oscar-winning Mary Pickford, the great and funny
Charlie Chaplin
, singer Paul Robson and colleague Mikhail Chekhov. However, Ranevskaya did not play her main, big role. But the audience will recognize it by the brilliantly played episodes. In many ways, it is thanks to them that everyone remembers 'Dream' or revisits 'Foundling', where the actress is incredibly natural and, at the same time, stunningly sarcastic!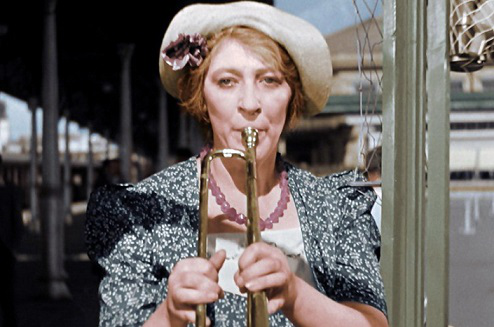 During her 60-year career, the actress played more than 30 roles in films and more than ten in theater. Ranevskaya did not like cinema, saying that 'the money was eaten, but the shame remained', preferring the theater. Although about the latter, the actress ironically said that 'I lived with many theaters, but I never got pleasure'.
However, most of all we remember it for the famous phrase 'mulya, don't make me nervous', as well as for hundreds of expressions that have simply become folklore. Ranevskaya was not particularly shy in her statements, and could have resorted to profanity, putting the interlocutor in a stupor. But many of them have not lost their relevance today. Optimistic 'horseradish, based on the opinion of others, provides a calm and happy life', in a sense, allows you to effectively deal with stress.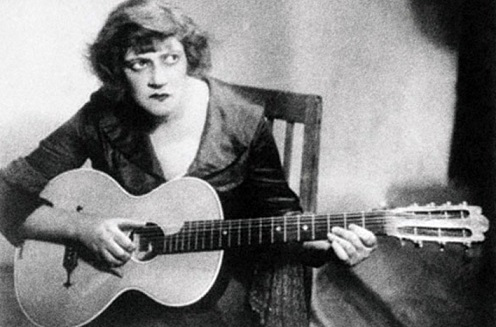 Seeing through people, Ranevskaya noted that 'under the most beautiful peacock tail hides the most common chicken f*PA'. And with annoying children, for the hundredth time shouting to her 'Mulyanenerviruymenya', she dealt with, without ceremony, saying in her inimitable bilious voice: 'Pioneers, go to the f***!'.
Ranevskaya herself was convinced that 'it is better to be a good person, swearing obscenities, than a quiet, well-mannered creature'. And it is impossible to disagree with it.
Fate would have it that faechka outlived many of her loved ones and loved ones. Her sister Bella died of cancer in her arms, and her family emigrated abroad after the revolution.
'It's Scary when you are eighteen inside, when you admire beautiful music, poetry, painting, and you have to go, you didn't have time to do anything, but just start living!'- this statement of the Mature Faina Ranevskaya conveys her inner state. The ever-young fountain of energy, wit and healthy sarcasm has dried up at the age of 87. The memory of the incomparable Faina Georgievna lives in her roles and quotes, which are destined to become immortal.
For the 105th anniversary of the birth of the actress, the Russian post issued a commemorative stamp in 2001. It shows a portrait of Faina Ranevskaya against the background of a frame from the film 'Cinderella', beloved by many generations, shot in 1947. The nominal value of the stamp is 2 rubles 50 kopecks.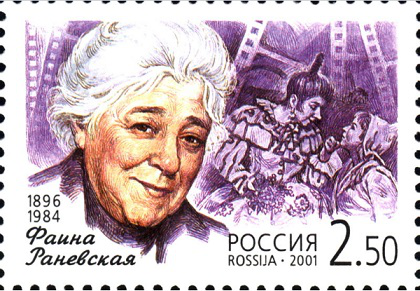 Despite the apparent 'frivolity' of the theme, the favorite characters of domestic cartoons still made their way to the reverse of some coins. Among them is the incomparable 'Baby and Carlson', which features the inimitable voice of Faina Ranevskaya (miss Bock).
In 2011, 25-dollar coins introduced by the cook Islands were minted with images of the legendary 'housemaster' along with Carlson and the Baby. And one by one, the characters are found on coins of the same Issuer with a face value of $ 5.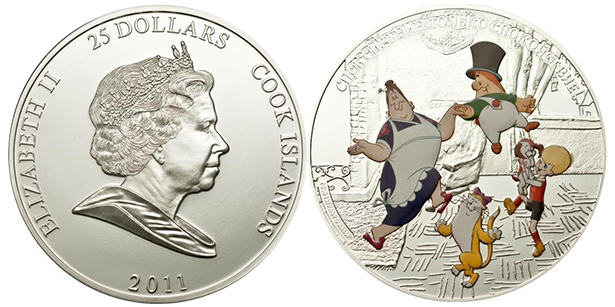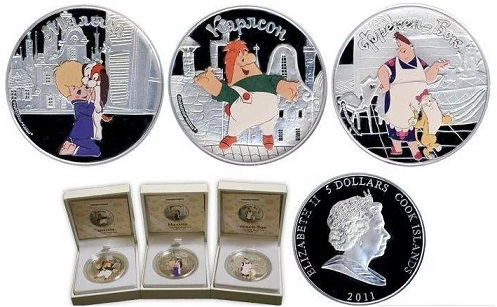 Faina Georgievna said: 'Life is too short to spend it on a bad mood'. Be together with your favorite collection thanks to hobby Keeper-and your good mood will never leave you!