The Birds on the banknote have clearly not been fed for a long time
Ataman Semyonov Grigory Mikhailovich was not just one of the Cossack atamans, of which there were many in the Civil war – it was to him that the Supreme ruler of Russia, Alexander Kolchak, by his decree of January 4, 1920, transferred the full military and civil authority over the entire territory of the Russian Eastern Suburbs.
And already in February 1920, ataman Semenov, using all the full civil power in the city of Chita, instructed the local branch of the state Bank to organize the production and issue banknotes in denominations of 100 and 500 rubles.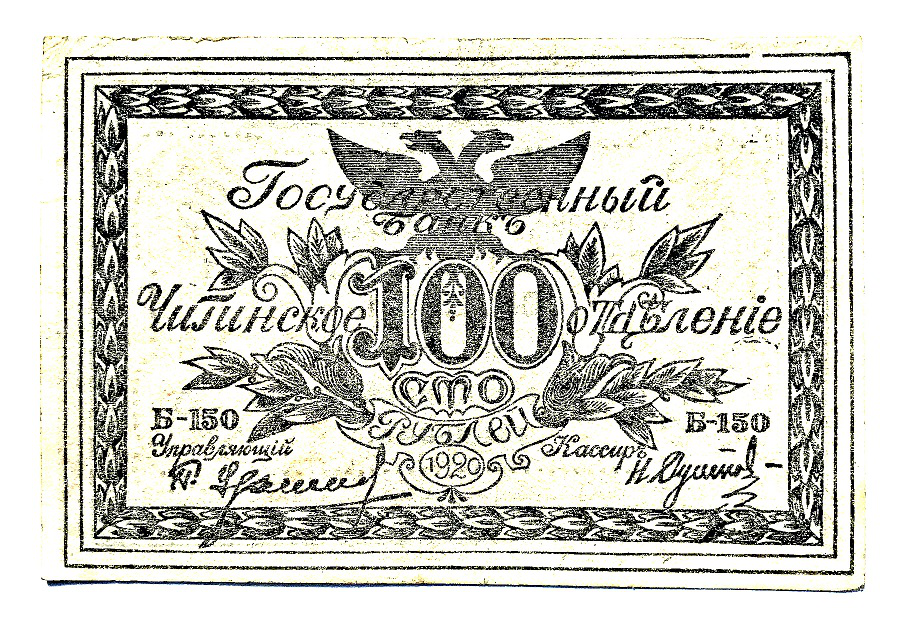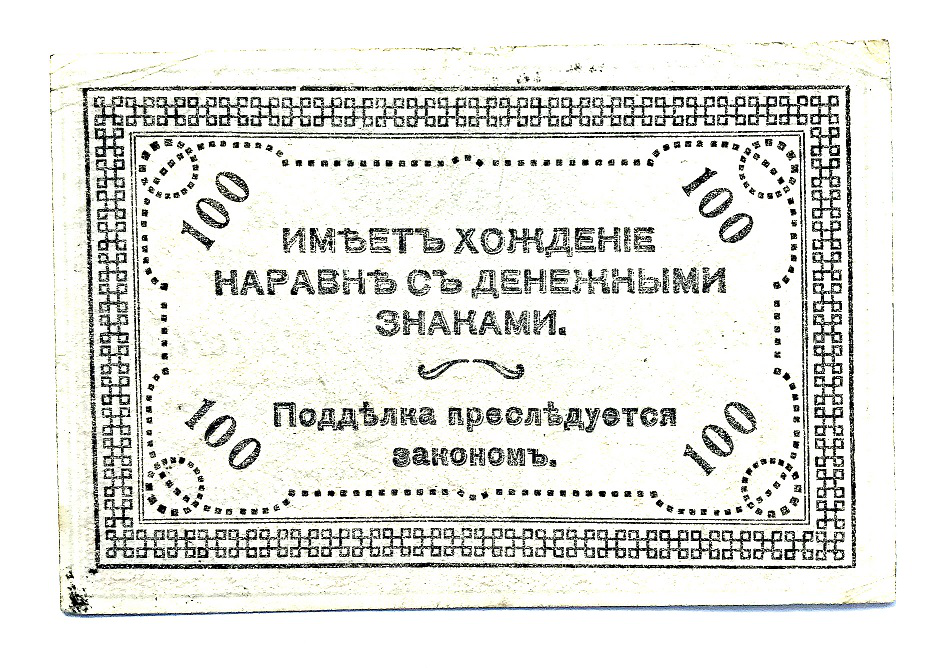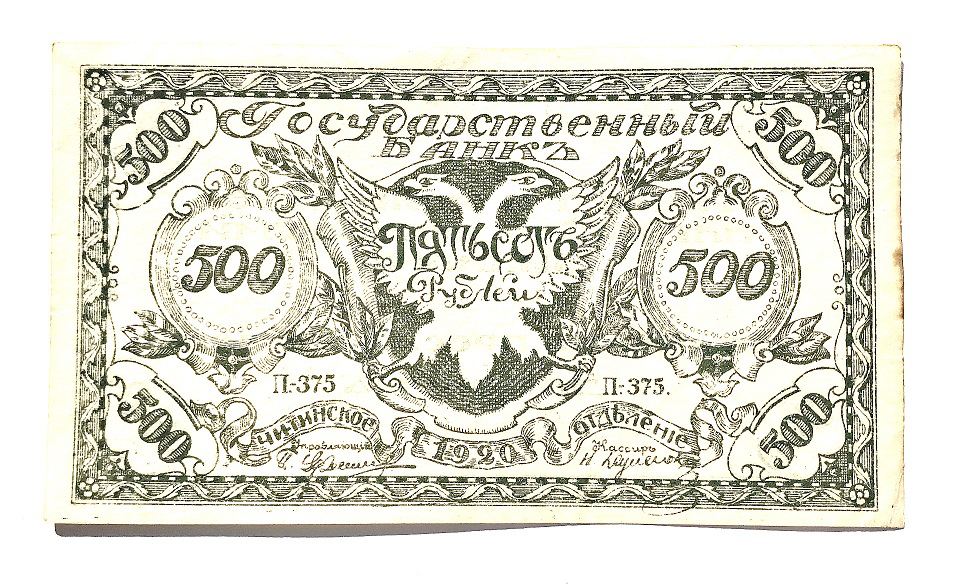 Kolchak himself during his stay in Omsk was engaged in issuing money, namely: multi-colored - depending on the nominal value-Treasury signs of the Siberian provisional government and the green color of short-Term obligations of the State Treasury. The issue of tickets was carried out on behalf of the Ministry of Finance as part of the Omsk government.
Ataman Semyonov did not fill his head with such subtleties: the Chita state Bank got under his hand and was ordered to print money, already-banknotes. I.e. Semenov added Semyonovsky banknotes to kolchakov's Treasury tickets.
Not just added: in the order required to accept Chita banknotes on a par with Omsk Treasury tickets in the ratio of 1:1, and for those who disagree with this exchange rate was provided for arrest for 6 months.
Probably in 1920 in Chita there were problems with printing ink and with artists: the banknotes turned out to be faded, and the double-headed eagle on the front side of the banknote looked withered from malnutrition. People called them 'doves' and 'sparrows' by the appearance of the banknotes – they clearly did not look like 'eagles'.
The worst thing was that the banknotes were issued not in accordance with the needs of trade turnover, as it should be, but in accordance with the needs of ataman Semyonov – well, a lot.
Here is an example from the description of the trip of a resident of Chita in August 1920 to the Bazaar for food: a cabman is hired to transport 2 bags filled with 'doves', in one bag-money to buy food, in the second bag – money to pay for the services of the cabman. And in the Chita branch of the state Bank, incoming operations in banknotes were considered not by banknote, but by eye - by the volume of paper mass...
In 2009, a competition was held among local residents called 'Great people of Transbaikalia'. In the first round of 12 candidates, ataman Semenov won, whose candidacy was then withdrawn from the vote.
Presumably, when voting in the first round for the title of 'great', the issue activity of the ataman was not taken into account.
Деньги атамана Семенова
Issuer :
Государственный банк России, Читинское отделение
Issuer :
Государственный банк России, Читинское отделение