The capital of Malaysia, the city of one million people, Kuala Lumpur, impresses not only with its sonorous name. Despite its capital status, the city has an incredible amount of greenery throughout the territory, and there is almost no dust in it.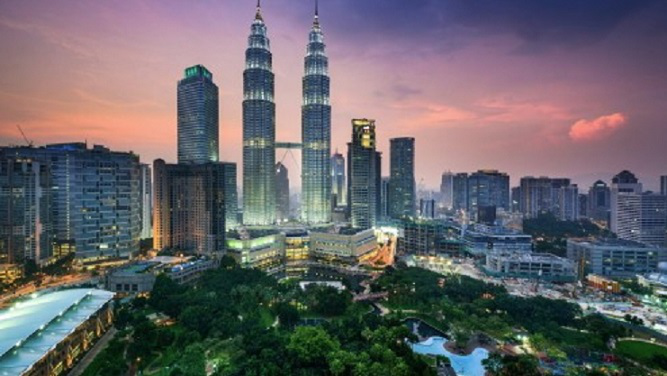 In fact, the explanation is simple. The sonorous name comes from a combination of two Malay words, where 'Kuala' means 'mouth of river' and 'Lumpur' - 'Il'. After all, Kuala Lumpur is located in a place where two rivers converge-Klang and Gombak. It was this muddy estuary that became the place where the settlement was established in 1857, under the English Governor of Singapore.

A commemorative 25 ringgit coin was even issued to this effect in Malaysia.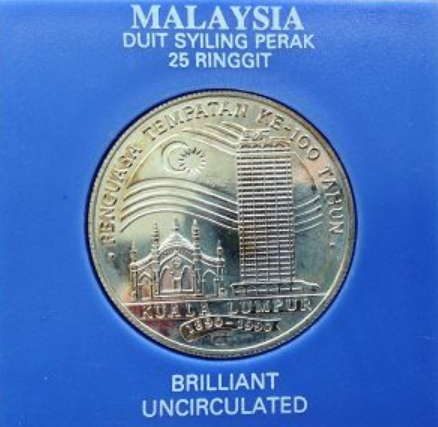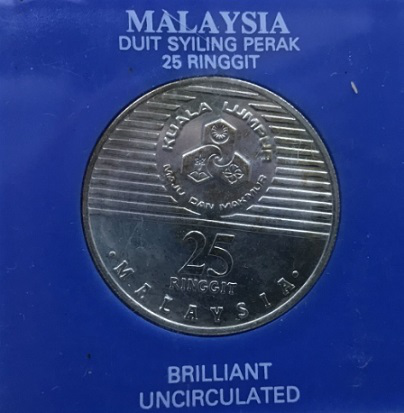 A commemorative 5 ringgit coin was issued for the 100th anniversary.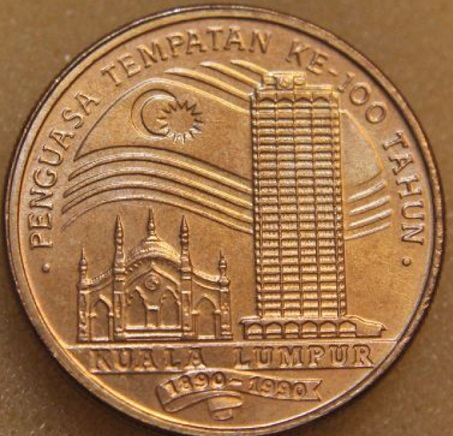 A commemorative 1 ringgit copper-Nickel alloy coin was minted at the Shah Alam mint to mark the 115th anniversary of the city's founding.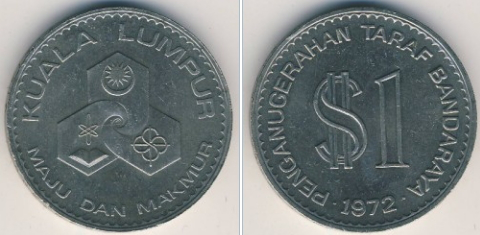 As for dust - in Kuala Lumpur, it is really almost impossible to find it. Everything is explained by geography - the capital of Malaysia is located in the equatorial climate zone. It's hot and humid all year round, so it's not there. What, however, can not be said about the smog that envelops the city like a duvet. Kuala Lumpur owes this to the huge number of cars that literally filled all the streets. After all, every resident of the capital strives to move only by private car. And, no matter how the authorities struggle with this, the situation remains critical: traffic jams here are worse than in Moscow.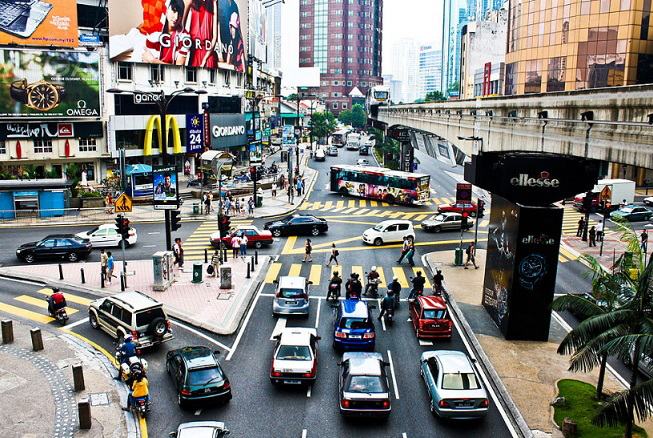 The authorities decided to somehow compensate for the problematic environment with a huge number of parks and green areas. All of them are protected and are real oases in the middle of the urban jungle. But those who rest in them are sure that this is not a luxury, but an urgent need. What is it worth, for example, just a children's pool - I can't believe that such a quiet place is located in the center of a bustling metropolis!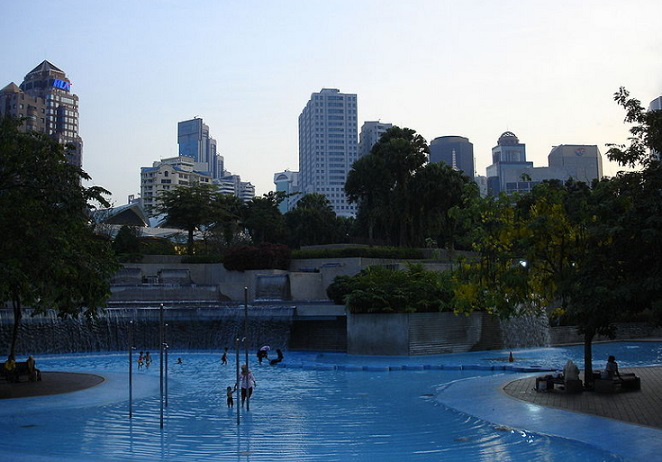 But it's not just parks and traffic jams in Kuala Lumpur. The city is known all over the world as the center of the richest tin deposits. There are numerous factories nearby that produce this valuable metal, and in 1974 a specialized conference was even held here. This is the subject of a series of stamps issued by the Malaysian postal service in 1974.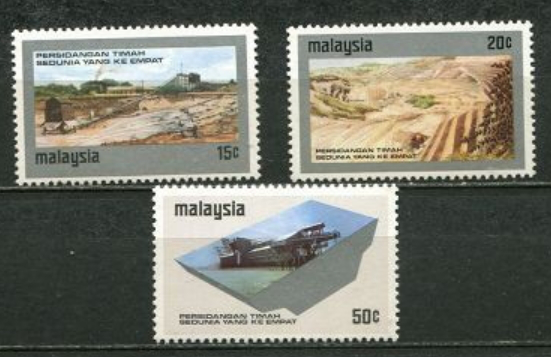 Kuala Lumpur international airport is one of the largest in the world. It is so large that a monorail train runs through its territory and a large-scale recreational green zone is laid out.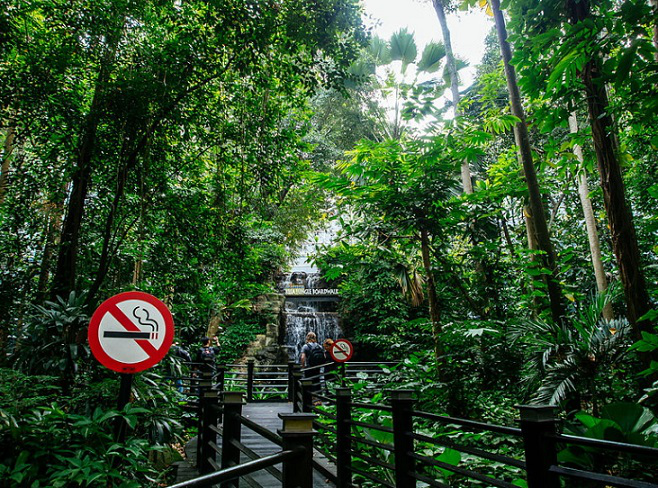 You can estimate the scale of the object using a commemorative card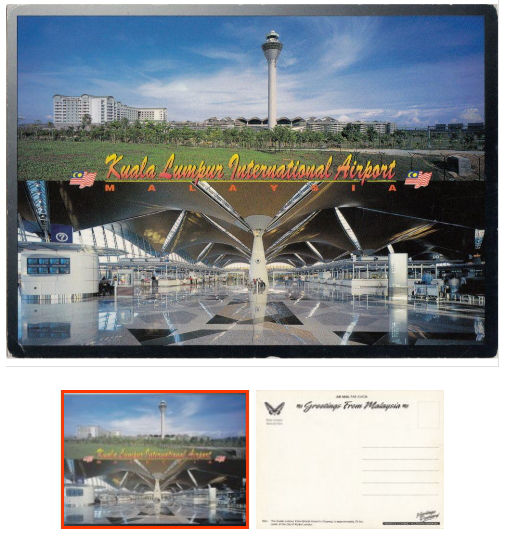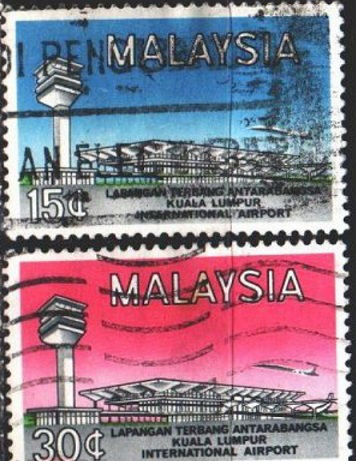 The city itself is famous for its multi-ethnic nature. Just take a half-hour walk through its streets and you will meet not only Malays, but also representatives of dozens of other nationalities: Chinese, Tamils, Bengalis, Hindus and many others.
Such a diverse population, of course, is reflected in the appearance of Kuala Lumpur. Various architectural styles are represented here, including neo-Moorish and Tudor, neo-Gothic and Islam, modernism and, of course, Malay motifs.
The richness of local architecture is lavishly displayed on Malaysian postage stamps.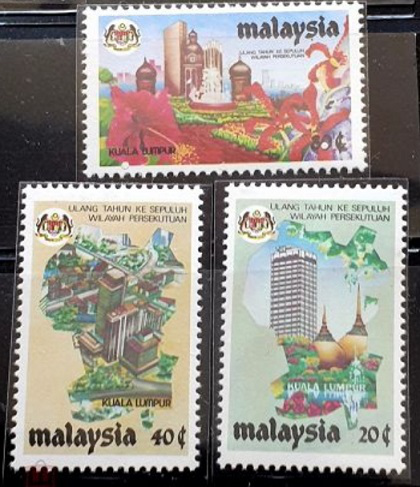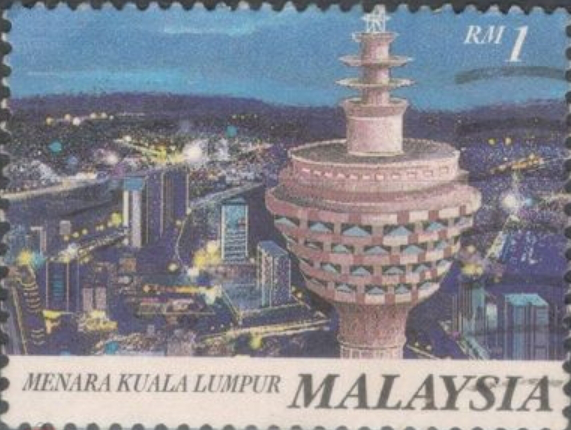 And the magnificent building of Sultan Abdul Samad is even depicted on a commemorative coin issued by Malaysia in 1975.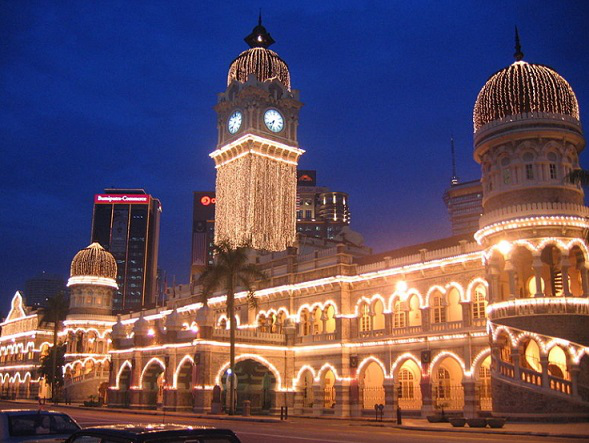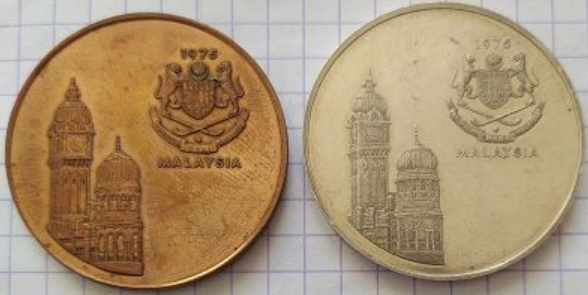 And, of course, how not to remember the main attraction of Kuala Lumpur-88-storey skyscraper Petronas towers, which for a long time was the tallest building in Asia. Their recognizable appearance rises above the city at an altitude of 451.9 m.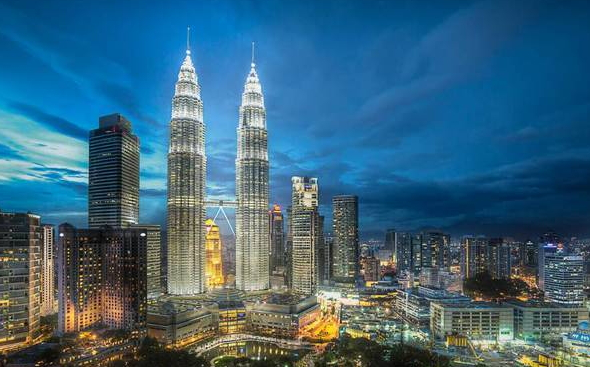 A special stamp is dedicated to the completion of their construction in 1999.
Bright and dust-free Malaysian capital with a beautiful name Kuala Lumpur is one of the bright spots on the map of the planet, which attracts the interest of investors, tourists and collectors. You can make a distance trip together with the program for collectors
HOBBYKEEPER ONLINE
. Create your own digital archive and add any instances to it
coins
,
marks
,
banknotes
,
postcards
, study related information and communicate with colleagues from all over the world. The meeting can be accessed from any digital media thanks to the adapted version
programs
.
Take your favorite collection with you and travel around the world with hobby Keeper!